COVID 19
Your Health is important to us.
Gastromedicine & ENDOSCOPY is closely monitoring the developments regarding the Novel Coronavirus (COVID19) and are taking steps to ensure our patients, visitors, staff and doctors remain safe.
During these uncertain times Gastromedicine & ENDOSCOPY can still help you to manage all your gastroenterological needs.
We are continuing to provide endoscopy and infusion services for our patient's in the setting of very stringent infection control guidelines and rules.
We are able to continue to complete consultations with you by providing telehealth services, this means you do not need to attend our centre in person, your Gastroenterologist will telephone you directly to complete your consult. If there are any scripts which need to be filled, Gastromedicine & ENDOSCOPY will fax and post them directly to your preferred pharmacy.
Close
Welcome to


ROSEBUD ENDOSCOPY

Since 2007, GastroMedicine & ENDOSCOPY (GME) as a group has grown to cater for a large population of patients who come from all areas of South-East Melbourne (from Elsternwick across to Glen Waverley, Wantirna and Fern Tree Gully; from Narre Warren to Cranbourne and the entire Mornington Peninsula region extending to Hastings and Sorrento). All three Day Hospitals in Mornington, Springvale and Rosebud have been purpose built for endoscopy, and we cater for a diverse group of patients who have common gastrointestinal conditions, and those with rare pathologies that require astute clinical acumen to make the diagnoses. Our Specialists are extremely well regarded by their peers. Patients who are admitted to our Day Hospitals certainly feel they are well looked after, not only by the reception team, the nursing and anaesthetics staff but most importantly their Specialist. It is the personalised care that each patient receives is the cornerstone of our success.

Our vision at GME is to become the first choice for endoscopy and gastroenterology needs. Professionalism and caring service are the hallmarks that differentiate us.
Treatment Choices
Which Treatment Choice is Best?
Treatment Comparisons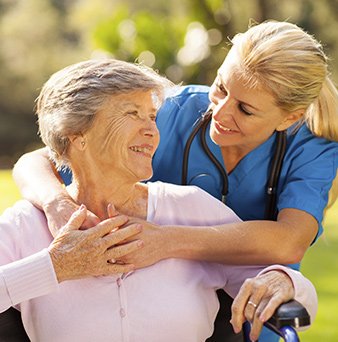 ROSEBUD ENDOSCOPY Approach
Best Practice or a suitable clinical path with greatest chance of achieving your outcome
Employing clinical precision with the least discomfort in terms of post op pain and recovery time
Low Risk to complications
Accredited Day Surgery/Hospital
Full Anaesthetists and theatre team
Personal Specialist Care delivered before, during and after to optimise best possible post-procedure outcomes
Chronic Condition Care Plans